Advanced dental solutions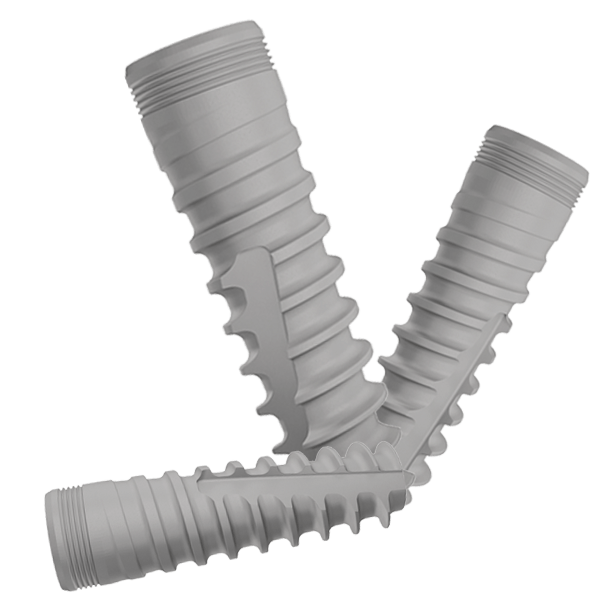 We strive to bring most advanced solutions to meet today's needs of highly demanding dental restoration field
Quality
Our implants and the range of dental prosthetic devices manufactured under strict ISO13485-2006 and ISO9001-2006 quality standard.
Innovation
Our experienced team inspired by our clientele and latest advancement in prosthetic and implantology brings innovative ideas to live.
Service
We respond individually to each of our customer's needs and requirements. Our support team is dedicated to maintaining the highest customer satisfaction.
SIMPLY CLEANER
The Q7 is a conical tapered internal hex implant with unique body structure and excellent surface features that enable smooth insertion, high initial stability and short healing time. The conical shape of the implant body and its variable thread design grants it with exceptional abilities.
It is self-drilling, self-tapping and self-condensing, granting exceptional advantages in all bone types and in compromised situations. Although it is suitable for all bone types, it is highly prescribed for pure bone types. The Q7 spiral implant is a great solution for both two and single stage procedures.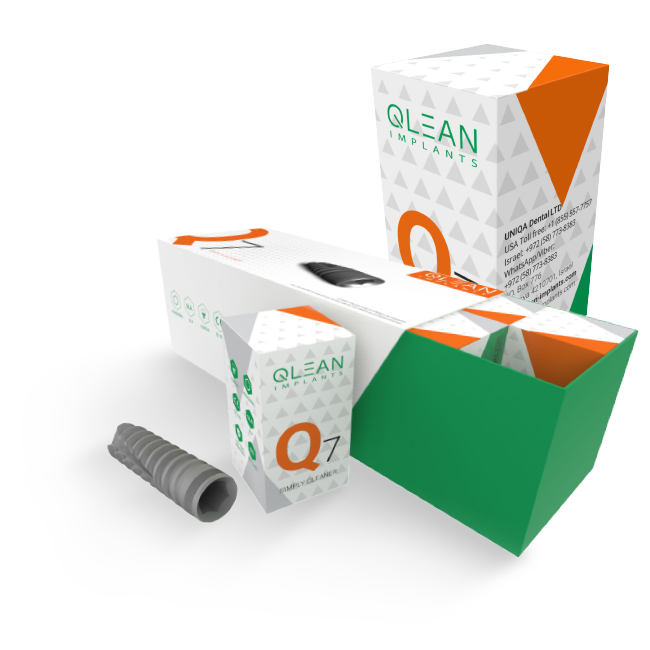 Contact us to receiving a quote on a products.
Join our growing family of international distributors and benefit from high market potential. Our distributors enjoy high levels of customer support and quick turnaround. Contact us now for more information.